The perfect device to use at anytime and (almost) anywhere, the Aspire PockeX Pocket AIO makes vaping easier than ever.
Featuring an all-in-one design, 1500mAh internal battery, 2mL tank, top fill, leak proof design, adjustable airflow, and pristine machining, the PockeX is the go to for on the go.
The slender shape is easy to handle with a chassis constructed of high quality materials for that top shelf feel.
Featuring a 2mL tank, this tank is easily filled through the top to access the tank reservoir.
The internal 1500mAh battery will suffice through a day of vaping and is charged via micro USB.
This device utilizes a bypass output mode, meaning the more charged your device is, the more power it will deliver.
Easy to throw in a pocket, purse, or even hold in the hand, this amazing device from Aspire features all of the features of the top sub ohm tanks but applies those features into a simple and efficient package.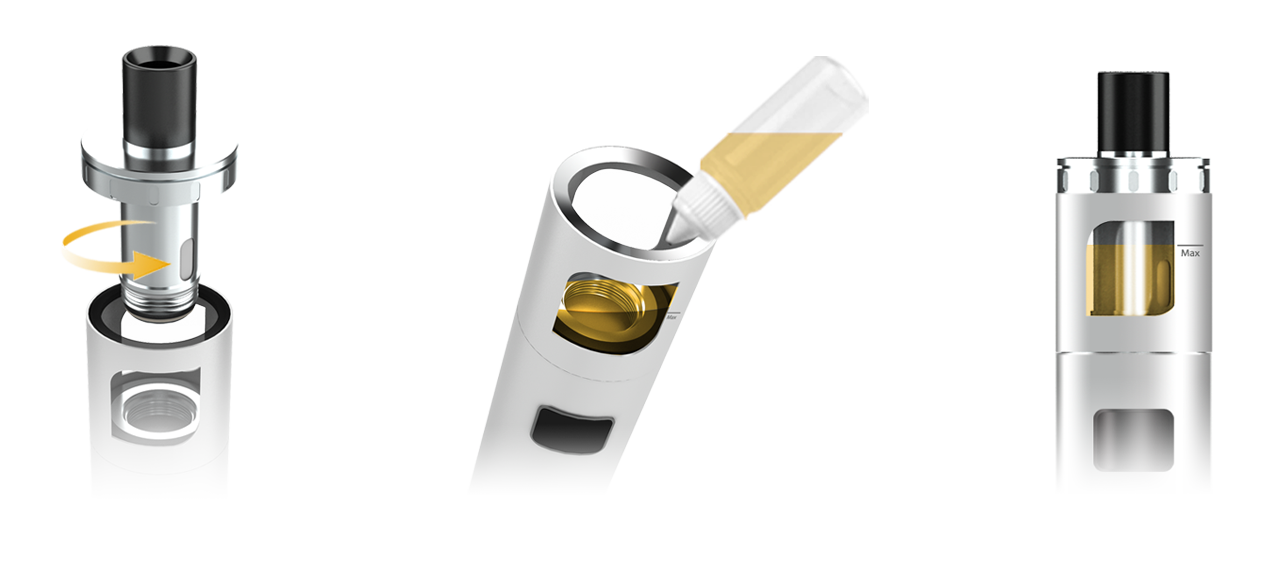 The PockeX introduces top-filling in an innovative new way. The Atomizer screws into the top cap instead of tank bottom. This allows you to replace the atomizer without draining E-Liquid from tank. PockeX's top fill design allows you to drip, drop or pour E-liquid into the 2ML tank.
PockeX Top-Fill Instructions
1. Unscrew and remove the top cap
2. Squirt your favorite E-Liquid into the tank ( Do not exceed the Max line when filling)
3. Screw the top cap to the PockeX tank

Important: When using the atomizer for the first time, make sure to let the E-liquid wick until the cotton is fully saturated before firing. This should take around 2-3 minutes according to E-Liquid thickness. This will ensure your atomizer does not burn out.