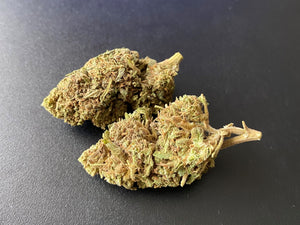 This indoor strain has an earthy aroma with hints of pine and citrus. Small-medium, dense buds. A hybrid strain, Casper OG is great for relaxing, without getting drowsy.
60:40 indica and sativa hybrid.
Hand-picked, 100% organic hemp.
Independently certified to contain 0.2% or less THC to comply with EU and Irish law.